Parking for Manhattan Cruise Terminal
As Low As $28 Per Day (35% OFF)
(tax included)
Max Rate $300 for 14-Day Cruise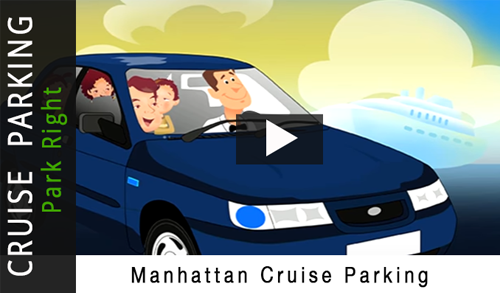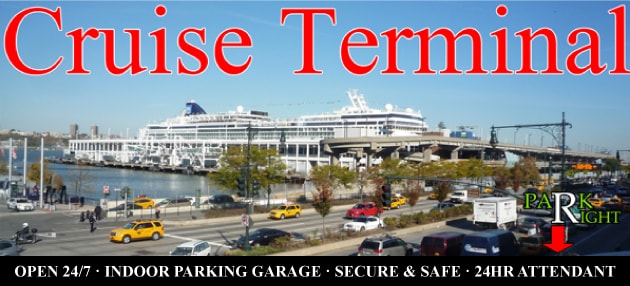 1. Drive to our Indoor Parking Facility!
Our safe, polite and insured drivers will valet you directly to the Manhattan cruise terminal in the comfort of your own car and handle your luggage (complimentary drop-off).
2. That's it - Enjoy your cruise!
Our driver will bring your vehicle back to our Indoor Parking, just a minute away from Manhattan Cruise Terminal.

DEPARTURES
Registered taxis can be found throughout Cruise Terminal. There are taxi stands in front of each terminal building. The one-way trip takes approximately 3 minutes and costs about $3, depending on traffic. We will refund $5.00 to patrons for cab fare to pick up vehicles that stay over 7 days

WHITE GLOVE SERVICE
Once you return, simply call us. We'll send your car out with the driver and you can leave right from Terminal! Best of all – this service is available for just a one-time charge of $30! Benefits:
Never worry about loading you Luggage in to the car.
Quick Deliverable Time to Manhattan Cruise Terminal.
Great for Customers with Wheelchair Accessible Vans.
Never worry about weather, rain, snow, sleet & hail.